SAFETY FIRST KEEPS YOUR CHILD PROTECTED
Your toddler is on the move, but attentive teachers are always sure to safeguard them. Added security features like cameras, limited access entry, and a fenced-in yard and you can rest easy knowing they're safe.
YOU DESERVE A NATIONALLY ACCREDITED PROGRAM
Trust In High Quality Care
We are NAEYC Accredited. Which means your child's trustworthy care meets the highest standards in early education.
From safety to qualified teachers who care, your child benefits form excellent standards that help them thrive.
AN OUTSTANDING EDUCATION FOR A SUCCESSFUL FUTURE
High-quality programming is the key to giving your child an edge when it's time for them to start school. The Learning Beyond Paper Curriculum provides children with fun, engaging play-based activities. We are building their abilities in language, math, science, physical development, creative arts, and social-emotional skills and so much more! We believe that every child deserves to have access to opportunities for success.
KIDS BUILD NEW SKILLS WITH FREE ENRICHMENTS
We are the only school in our neighborhood with a Preschool Culinary Arts Program. We also offer music, technology and community building cleverness, which guilds confidence, strength and communication skills. The cost of all daily enrichment activities is included in the cost of tuition—so, no hidden fees!
TASTY, HEALTHY SNACKS AT NO COST TO YOU
Never worry about packing snacks! Your child's tuition includes daily AM and PM Snacks. We will gladly cater to allergies, sensitivities and religious request.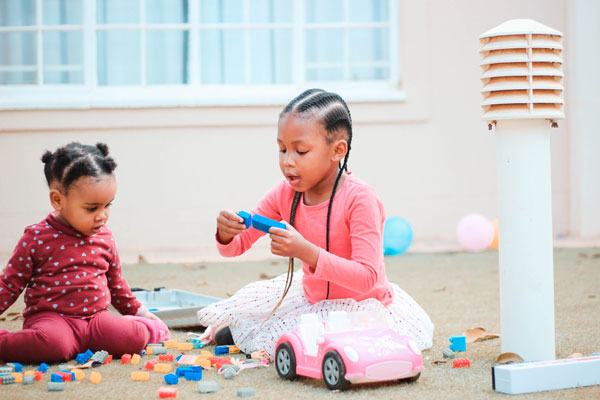 PARENT SUPPORT AND CONNECTION BUILDS TRUST
Cute photos, videos, plus everything you need to know is at your fingertips with a free and easy-to-use app. Your child's teachers use Line Leader to keep you in the loop with all the news and progress and send it directly to your device.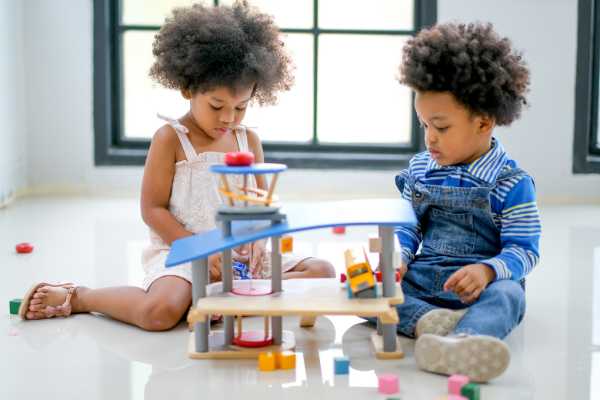 OUTDOOR PLAY IS FUN AND ACTIVE DISCOVERY
Time outdoors lets your child explore all the things they can do with their growing bodies: indoor play spaces also help them grow strong. Children love their time outdoors. The toddlers have four (4) different outdoor parks to play in. This supports the whole child for growth and education: The Courtyard, complete with a patio stage. The Water Park, The Front Flower Garden and Toddler Playground.
FREQUENTLY ASKED QUESTIONS
What should I pack for my child?
Appropriate attire for outdoor activities
Diapers and baby wipes
2 to 3 sets of clothing
An extra set of clothing, including underwear and socks
A blanket and a sheet for their cot. (Bedding items must be taken home and washed every Friday)
Do you have a dress code?
Yes. For safety, jelly shoes, thongs, slip-on sandals and shiny bottom shoes aren't appropriate for outdoor play. Please dress your child in tied, Velcro, or buckled rubber-bottom shoes.
Will my child have a nap?
Yes. But if they don't sleep, they enjoy some quiet time.
May I send in food from home?
Yes. We ask that you send in your nutritious home cooked meals for lunch.
What days are you closed?
All major holidays, 5 Professional Development days, Summer Break (One week in June) and a Winter Break in December.
Do you take donations?
Yes we always like to purchase new books and update our toys and games.
Can I meet with the administration to talk about my child?
Yes, just let your teacher know and the Director will set up an appointment.
May I volunteer at the school?
Yes, we always love it when our parents come in to read or do a special project with the children.
Do you have Parent – Teacher Conferences?
Yes, Conferences are done in October and March.
Do you take field trips?
Yes, mostly during the summer months.
Can my child celebrate their birthday at the school?
Yes, we would be delighted to celebrate that day with your child. Please No NUTS and No Chocolate